All new front and rear suspension, blacked out powertrain, 107" V-Twin Engine, stretched saddlebags, & a Hot Rod aesthetic on this new Road King.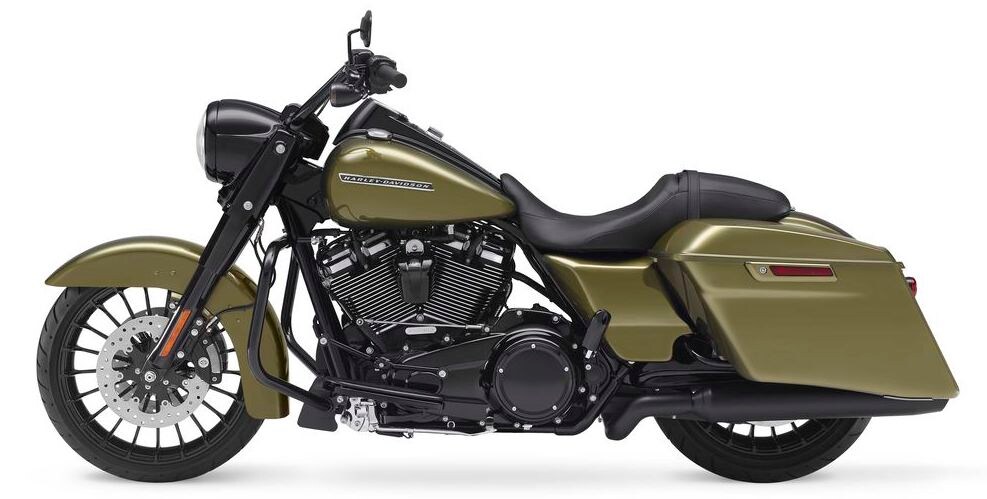 Harley-Davidson Touring models received some major updates for 2017, and we're glad to see significant changes to the Road King platform in regard to styling too. And while it didn't come right away, good things come to those who wait. We're stoked to announce the new 2017 Harley-Davidson Road King Special.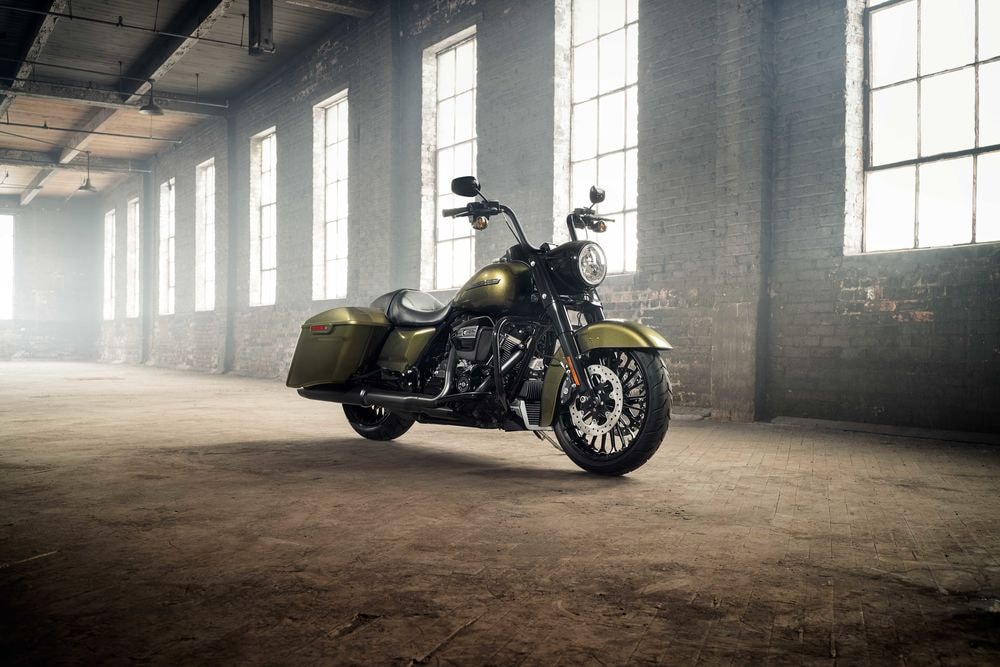 The Road King Special is the newest, edgiest, yet sleekest bagger to come from Juneau Avenue since the Street Glide debuted in 2006. Sure, the FLHX has had its day in the sun with a very successful career, and we love the heritage vibes of the Road King in all its forms, but we're definitely digging the Special's hot-rod aesthetic because the platform so desperately needed change. And it got it. We think it definitely has something to do with Harley-Davidson stylist Brad Richards, who joined the H-D ranks and released the Low Rider S two years ago.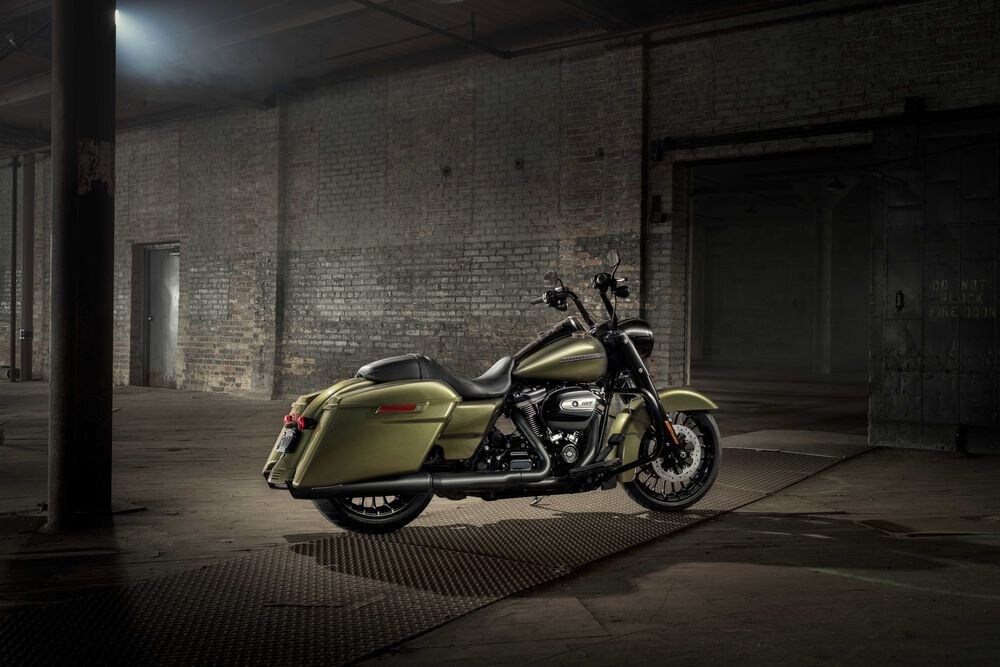 First and foremost, the styling on the Road King S gives folks an early jump on customizing. Basically, Harley-Davidson has laid the groundwork for you: all-black powertrain (the first-ever released since Milwaukee-Eight debuted), stretched saddlebags (found on the CVO models, also a first for an OE Touring model), and the absence of excessive tank badging and chrome, which has become synonymous with Road King over the years.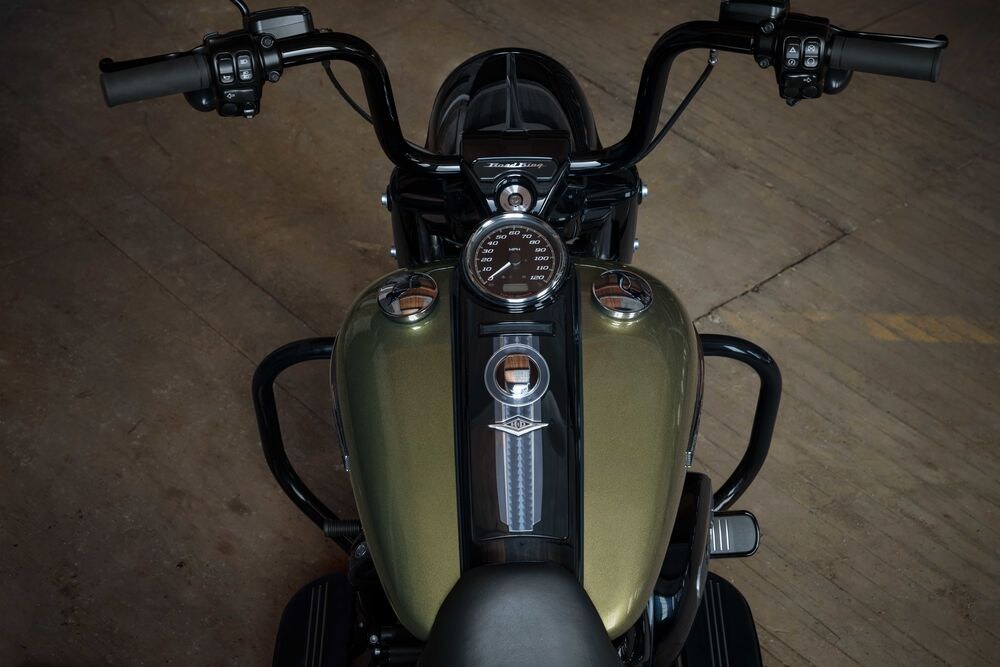 "We wanted to offer our customers a really great head start if they wanted to take one of our baggers into the darker space because right now the option would be to take your chrome Road King and then go through the catalog and replace the many hundreds of pieces you'd have to replace to go dark," Richards says. "We're kind of giving you a head start with this motorcycle, and we see that as a really cool canvas for customization. We can't wait to see what our customers do with it."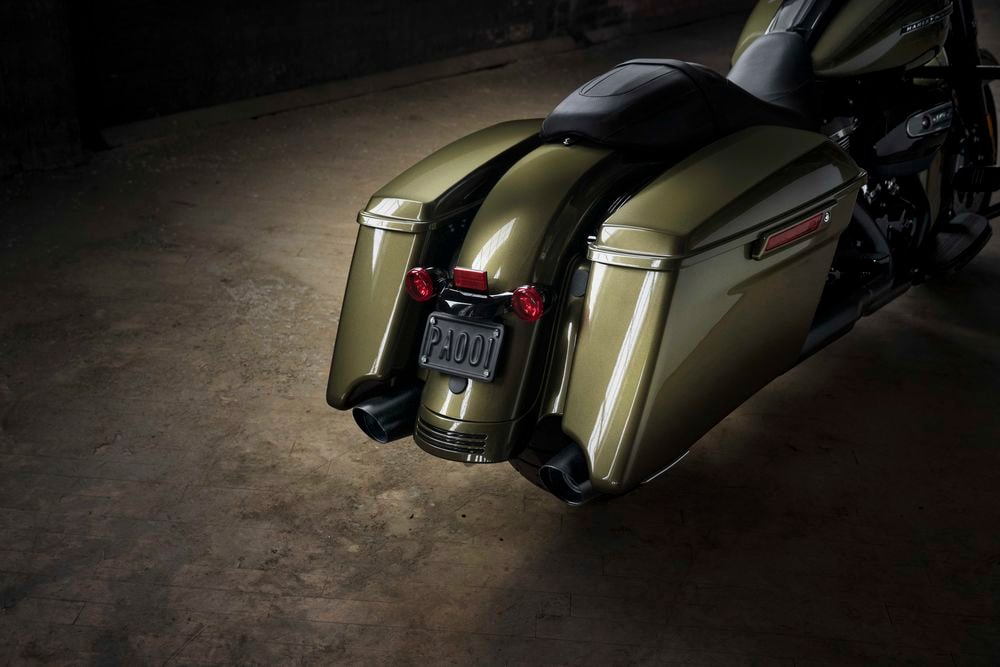 Obviously swapping chrome for black comprises the major aesthetic changes for the Road King Special. In addition to the Milwaukee-Eight 107ci engine finish changes, the front end was also blacked out, including the iconic Road King nacelle. Plus, a new 9-inch-tall, 1.25-inch-diameter black mini-ape handlebar puts the rider in an aggressive posture on the bike that's also comfortable for long runs on the open road.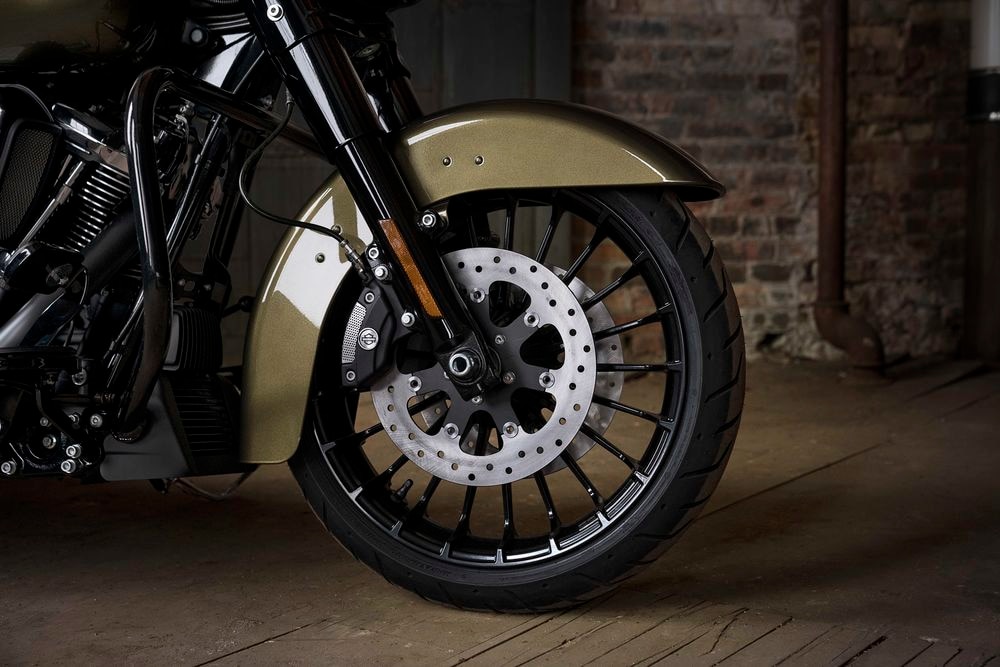 The Road King Special's engine guard, handlebar, hand controls, mirrors, turn signals, engine covers, air cleaner cover, mufflers, and exhaust shields also feature black surfaces. New gloss-black turbine cast-aluminum wheels include a 19-inch front wheel topped by a low-profile fender and a 17-inch rear wheel that also give the Special an aggressive stance.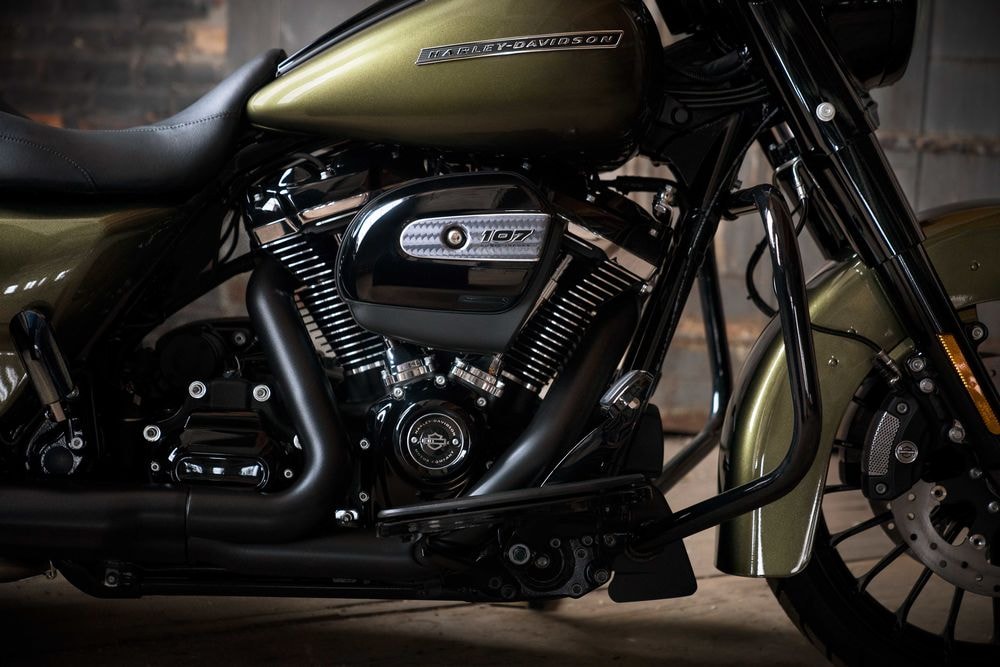 As with the rest of the 2017 Touring models, the Road King Special incorporates the all-new front and rear suspension components. New hand-adjustable emulsion-technology rear shock absorbers offer 15 percent more pre-load adjustment than previous low-profile touring shocks. The front suspension features new double-bending valve suspension technology that delivers the damping performance of a racing-style cartridge fork with linear damping characteristics and reduced weight. Reflex linked brakes with ABS and the Harley-Davidson Smart Security System are standard equipment on the Road King Special.
We're really looking forward to getting plennnnnnty of seat time on this new hot-rod Road King. It's received the best of all worlds: improved powertrain and drivetrain with some much-needed pizazz to give it an edge among its Touring brethren. What was once the pack leader for Harley-Davidson prior to the release of the Street Glide, we feel the Special will definitely give the FLHX platform a run for its money.
In Summary:
New Milwaukee-Eight 107 powertrain with blacked-out components, exhaust and unique engine-turned air cleaner insert
Aggressive blacked-out styling featured on triple clamps, front forks, headlight nacelle, engine guards, and console with engine-turned highlights
New gloss black 19-inch front and 18-inch rear Turbine wheels
Stretched saddle bags and Street Glide rear fascia create a slammed profile; and uses the same all-new front and rear suspension setup as the Street Glide Special and Road Glide Special motorcycles
A new 9-inch-tall, 1.25-inch-diameter mini-ape handlebar combines a profiling rider attitude with comfort for the open road
Reflex Linked Brakes with ABS and Security system are standard equipment
Four color options: Charcoal Denim, Vivid Black, Hot Rod Red Flake Hard Candy Custom, Olive Gold