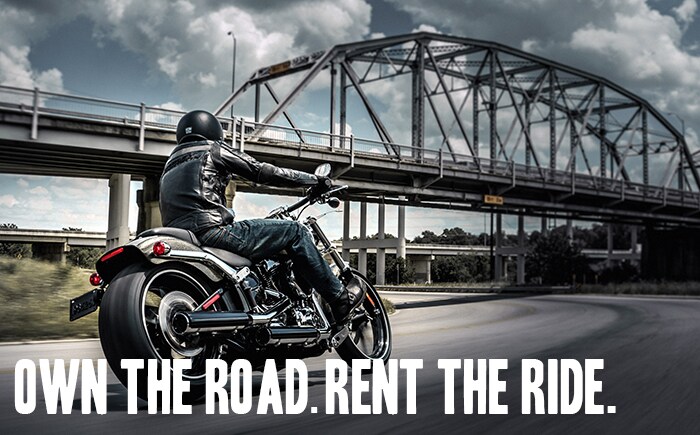 It's easy to rent a Harley-Davidson® Motorcycle in Chicago! 
Harley-Davidson® Authorized Rentals is an easy way to get out on the open road riding the latest Harley-Davidson® models, whether it's in your neighborhood or on another continent.
There will be 2017's available next riding season! 
So make sure to check back with us in the Spring 2017 for more details
---

 - 24 Hour Roadside Assistance
 - Unlimited Mileage
 -
Optional Insurance Available
 - Helmet that meets DOT specs.
 - Rainsuit
 - Motorcycle Cover
 - Lock

 - All rentals are 2016 model Harley-Davidson® motorcycles that have been serviced and
   maintained according to Harley-Davidson Motor Company Standards. 
 - Each Chicago Harley-Davidson rental experience includes the use of a helmet that meets
   DOT specifications and rainsuit for a comfortable and enjoyable ride.
  - Secure, ample short-term luggage storage is provided for you to stow your belongings while 
   on the road.
  - 24-hour emergency roadside assistance is provided for towing, jump-starting, and fuel
   delivery services, if needed.
 -
Optional
 Insurance is available including liability, property damage, comprehensive, and collision.
---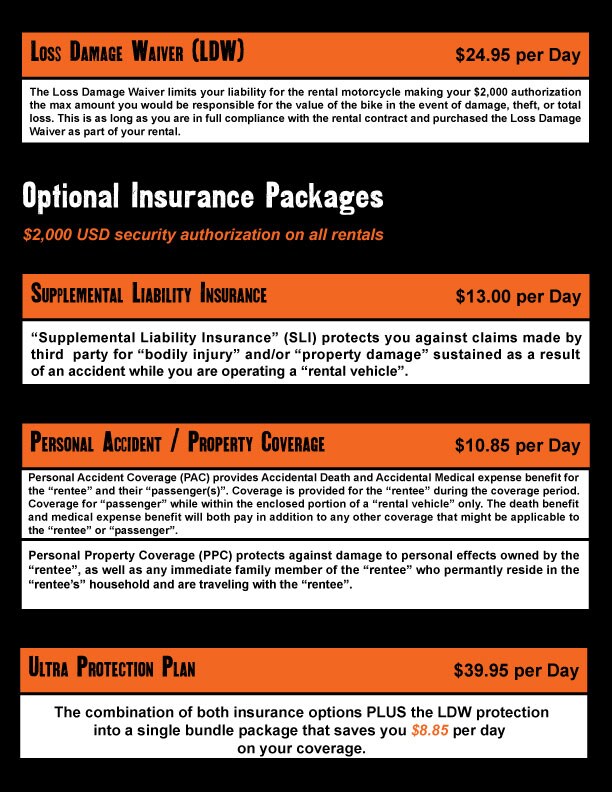 All rental rates are plus tax and optional insurance. All rentals require the following: 
1) You must be at least 21 years of age to rent a motorcycle 
2) You must have a valid motorcycle class "M" license and able to show skilled operation of motorcycle.
3) VISA, Discover or MasterCard is required (Debit, Check and Cash are not acceptable for deposits but you can use them to pay for the rental upon safe return.)  
4) Chicago Harley-Davidson reserves the right to refuse rental of any motorcycle.